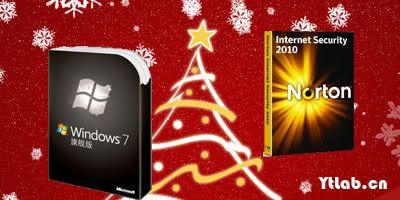 As I have posted in this article , I will give away one Windows 7 Ultimate Serial Number and 10 Notorn Internet Security 2010 Licenses . And Today is the day !
But I will say sorry to myself , just because of this promotion , The traffic of my blog grows too fast, which let google suspect about my ADSense and Today ,Google has disabled my adsense . Of course , I have submit my reply and waiting for Google , if You are an officer from Google , Please activate my ADSense . I 'll appreciate very much !
OK, Too much to say , Let's reveal the lucky guys !
[ad#PostRight]
Windows 7:
thunde*****@yahoo.cn
Norton Internet Security 2010:
flye*****@yahoo.com
mr.w*****@163.com
icef*****@gmail.com
crasygarf*****@163.com
foxih*****@qq.com
dingk*****@126.com
3487*****@qq.com
panzi*****@gmail.com
loofe*****@126.com
yangyi*****@hotmail.com
[ad#UnderPost]
Congratulations To U all , and I have sent you an Email with the topic "YtLab Gift Here :P" , check Your Email and reply this email with any content , and then I will give you the NO. and License code to You .