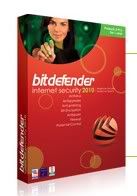 Bitdefender is an advanced antivirus program for family users . And this time You can download a version which allow you to use it for 6 months !
Less to say , more to go !
The process is much easy , and due some reason , I won't write too long . To be brief , You can download the 6 months version , and then copy the key inside . uninstall it , and reinstall BIS 2010 with your own language , then activate your version with the key . I hope it's enough for You !
So let's go !
[ad#UnderPost]
1.click the link and download it directly !
http://www.go4it.ro/send-download/5137709
2.Install it and Copy the key code like below,


3.uninstall it and reinstall your own language version withe the key activating !