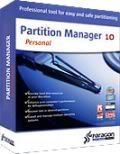 Paragon Partition Manager is my favorite Disk Partition Tool . As you may know , Symentec had an famous Partition Tool called Partition Magician , But unfortunately , it grows much larger than the Easy-use for Home users . That's why I choose Paragon instead !
Maybe more advanced , You may also heard of some freeware , which I appreciate them very much . But I am not ready to list yet .
OK, Since you may have a check of the price of this software . That's right , $39.95 . and now , you may have a chance to use it for free !
Before I teach You how to get it , See if you need it !
[ad#PostRight]
Fast and easy Partitioning: Perform partitioning operations in only a few clicks. Create, format, delete or undelete partitions, repartition hard disks without data loss, redistribute free space between partitions, merge two partitions to one, etc.
Manage Vista/XP or Vista/Windows 7 on one PC: Run several versions of Windows on your PC and switch between them easily upon startup.
Resolve all common boot problems: With the Boot Corrector you can eliminate all common boot problems and keep your system stable.
And there is no PE inside like the normal version ! and I will only give you the 32 bit version . To use a 64 bit version ? download Youself !
OK , You may need to go to this page :
1. http://www.paragon-software.com/registration/pm10pers.html
And Fill the blanks ! Email (important)




2.If the link above did not appear , Never Mind , use My Serial Number ! Like Below ,
PRODUCT KEY:   pm10per-2333978
SERIAL NUMBER: 0786C-A93EF-4E163-D3A9D
To use it , Enter the two numbers into the main window of installation .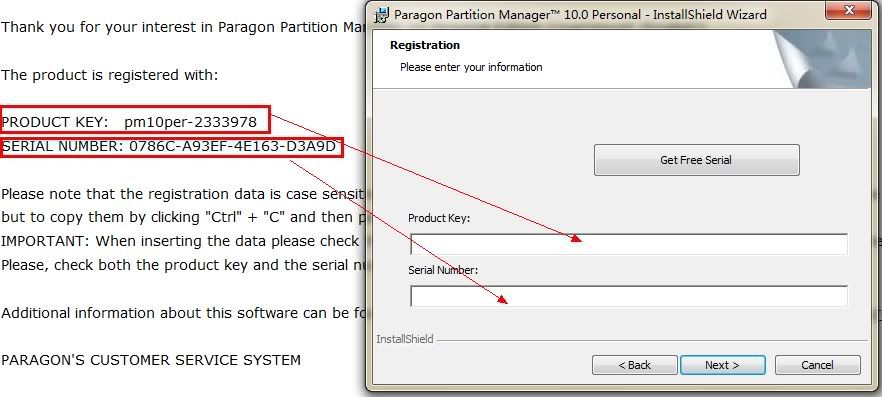 The download link :
I am still uploading …

[ad#UnderPost]
Note : Please use this link to download , do not use the official site one !