If you are a Blog writor like me . you will find it more boring to transfer your images in your post when you wanna change your blog server than enjoy sharing stuff with your visitors ! We all know that WordPress has th Export function to help you restore your articles' content but never the pictures in it !
Then, looking for a special imaging hosting service provider is a better choice ! My sight focus on two provider : ImageShack and photobucket , that's have a look at each of them in details.

[ad#UnderPost]



ImageShack , As you can see , it's a little cute frog , But never trifle . according to the newest survey : It host the most images on the Internet ! OK, look at its interface you can learn how simple it is !  Register is a quite simple stuff as well ( In fact, it's not a HAVE-TO-DO step ).
The demo picture I host in ImageShack follows,
———————————————————————



Photobucket ,I think it a powerful image hosting provider ,because it give us many choice to insert our photos into our post , and if you like ,you can also add some slideshows , And also the demo in Photobucket :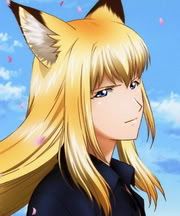 I can't judge which is better choice for you ,because we all have different needs and are under different situations . What I can say is that both of them are wonderful image-hosting provider and I really hope you can enjoy this !