I hope someone remembered that I had a similiar post before 😛 (Find it here). However due to some reason , the last file is only compatilable with version 4.06 . And this time , I didn't change the look of the icons , what I did is to update some icons and make it compatible for the newest 9.07 beta .
See the demo effect :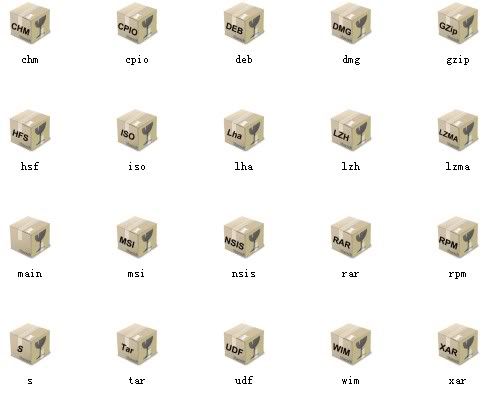 Download link :
http://dl.getdropbox.com/u/996005/7z.dll

[ad#UnderPost]
To use this , just copy the file you downloaded to the installation folded and replaced the old one, then  Go to 7z file manager and Tools-> option->system to set File Associations again.
You may need to reboot your system or restart your exporer.exe before you can see the final effect !